Volunteer... help make a difference!
We need your help!! Volunteers and sponsors are always needed to make this event a success. This annual event is organized, financially supported and run by the greater Fremont area community and hundreds of volunteers on the front lines and behind the scenes.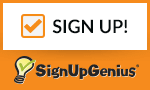 The Fremont 4th of July Parade Committee is a non-profit, 501c3 organization who's mission is to plan and coordinate a 4th of July parade and celebration for and by the citizens of Fremont and surrounding cities. The parade and related events are completely funded by community and business sponsors and donations.
Be a part of the parade as a volunteer, parade participant, financial sponsor or spectator.
*** ALL PARADE VOLUNTEERS: If you are volunteering for the Parade, please arrive no later than 7 AM and check in at the Volunteer Booth in front of the Fremont Main Library. We will go over procedures and you will receive your volunteer assignments. Best of all... you get a free Fremont 4th of July Parade T-Shirt!
If you are a student looking to fulfill community service hours, bring your form to be signed.
Online Volunteer Signup
Parade Date: July 4th

Parade Start Time: 10 AM

Location: Fremont, CA - Downtown

Parade Route: One mile - Starts at Stevenson Boulevard and Paseo Padre Parkway, continues north on Paseo Padre Parkway and ends at Capitol Avenue.

Anticipated Attendance: 15,000
Volunteer Applications should be completed and submitted as soon as possible so that we may ensure the smooth running Parade. Respond early to be considered for placement in our parade volunteer needs.
By completing the follow form, you agree with the following statement:
I/we herby understand and agree to accept the risk of bodily injury and/or property damage which I/we may incur or cause a third party to incur as a result of my/our participation in the Fremont 4th of July Parade. With this understanding, I/we further agree to indemnify, defend and save harmless the City of Fremont, Host Business District Association(s), The Fremont 4th of July Parade Committee and its Boards, its Commissions, its Contractors, and their respective officers, agents, and employees from and against any and all claims, losses injuries, suits and judgements arising from, or in connection with/my successors, assigns, heirs, executors and administrators, and any other persons or entity's who/which may have a claim based on my/our personal injuries and/or property damage. I/we further understand and agree that this save harmless and indemnification shall apply to any and all facilities that the City of Fremont may own and/or control. Furthermore, I/we have read and agree to abide by the Fremont 4th of July Parade guidelines and rules, as shown in the pages provided and those to be presented with the participant's information package if I/we are accepted.