Helping our partners!
We at the Fremont 4th of July Parade Committee believe there is nothing more fun than working with other local community members to produce a great community wide event.
We also believe that working with other community supportive groups helps to make the community we live a much stronger and better place to thrive!
To this end, we offer these opportunities which are great for community service hours, networking and getting to know others who have similar passions and drives.
2019 Festival of the Arts NBC Bay Area Booth - August 3&4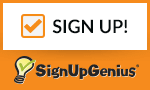 Calling all fun loving people, we need you!
NBC Bay Area has been a wonderful supporter of the Fremont Chevrolet 4th of July Parade for many years so to reciprocate we help them run their booth at the Fremont Festival of the Arts. It will operate Saturday and Sunday and will have games with lots of prizes for the game players.
Needs:
Games - We need at least 2 people/per game/per shift/day

Ticket Sales - You must be 18 or over to help with ticket sales
Is it easy? Yes!
Is it fun? Yes!
Is it worth it? Heck ya'!
Also, if you are a student looking for Community Service Hours bring your form to complete!!!
With any questions, please email our Fremont 4th of July Parade Volunteer Coordinator or President.
Location: NBC Bay Area Booth